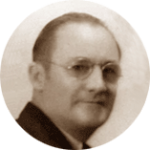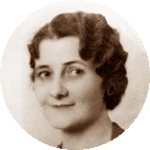 Elvie Renshaw
"The greatest job of life is to love and be loved." — R.D. Clyde
Menu

Diaries
In 1929, at the age of thirty-seven, Elvie started a daily diary. She wrote the events of each day for 50 years. Often the events of the day were as simple as trips to the market, washing and ironing done, Relief Society and church meetings attended or long walking routes of "block teaching." There is also a larger story woven in her diaries, one of joy, trials, gratitude, heartache and blessings. We dedicate this website to her family and her dear friends in the wards she attended over the span of 50 years. Special thanks to Elvie Renshaw and her faithful diary writing. There is much to be learned from the pages of her diaries.
Life Events
Elvie Aurelia Bailey married Louis Timothy Renshaw on September 16, 1914
Twins were born June 1, 1915: Don Bailey Renshaw and Donna Lillian Renshaw. Don only lived two days
Robert Louis Renshaw was born April 5, 1923 and died the same day
Diaries
The diaries initially are grouped in three consecutive years, although overtime her diaries got long enough for a full year. Elvie liked to say she wrote a book each year!
To view the yearly diary in book form, click the image for that year. To view it in PDF form (easy searching), click the link.