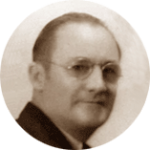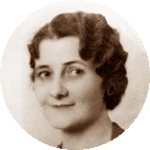 Elvie Renshaw
"The greatest job of life is to love and be loved." — R.D. Clyde
Menu

Bailey Family Stories
Herein we'll include stories, letters and memories from Elvie Bailey's side of the family.
Al Hoglund
The first is about Albin Hoglund. Al Hoglund is married to Elvie's sister Susie Luella Bailey. In Elvie's diaries she fondly refers to Al as "Bishop." He was the bishop of Garvanza Ward for 18 years or so before he was called as stake patriarch. Everyone loved Bishop Al Hoglund. This early life story was written by Al.
Memories of Susie Bailey
Elaine Hoglund Vandergrift, Susie Bailey Hoglund's oldest daughter, wrote to Elvie in June of 1974 and asked for memories about her mother. Susie Hoglund died in 1972. This letter is the response to that request. It was typed by Elvie's daughter, Donna Marsh.
Mary Elizabeth Strong Bailey
Mary Elizabeth Strong Bailey's daughters' felt they wanted the story of their mother's life written down, so one evening in 1959 they met at the home of her granddaughter Bette Haddock to "Remember Mother." Bette collected the notes, and she and Mary Jorgensen attempted to weave them together in an orderly fashion.