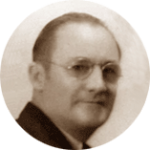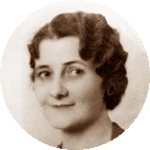 Elvie Renshaw
"The greatest job of life is to love and be loved." — R.D. Clyde
Menu

Scrapbooks
Elvie created many scrapbooks over the years. She meticulously cut out pretty flowers from greeting cards and pasted them among the photos. Elvie labeled the all photos in her books. She also added the Rose Queens, Presidents and other people of interest along with her dear family and friends. It was a pleasure to sit with Elvie and look through her scrapbooks. She was one of the original "Scrapbookers." Over the years the pages crumbled and the books fell into disarray. Joan Marsh Gardner and Kathy Marsh Calkins took the books the rest of the way apart, scanned photos and pages that were still intact to save digitally. As a side note, Elvie kept the scrapbooks in one of the cedar chests that her husband Louis built.
Below is a sample of her scrapbook pages: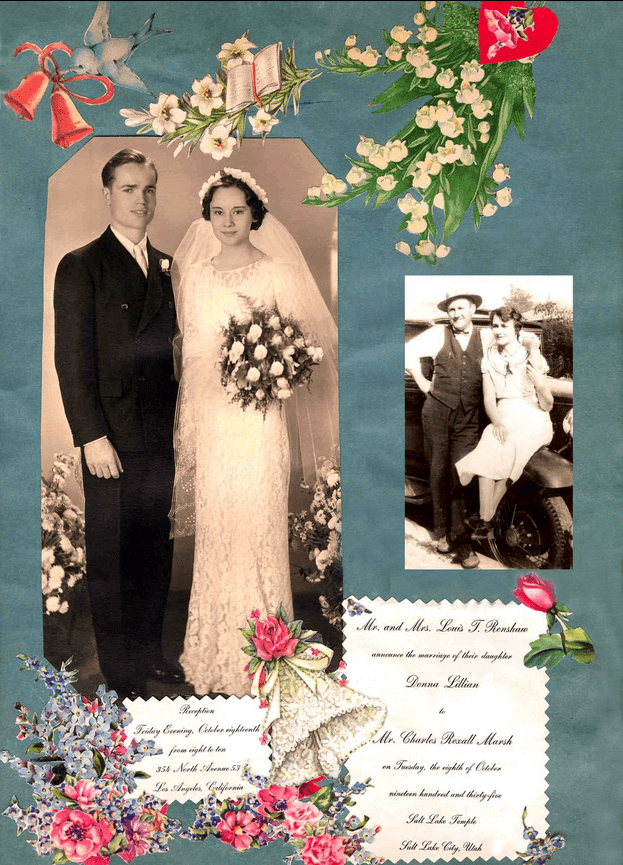 You can see more of her scrapbook pages here.